One of the things that set the Sony Xperia 1 IV from its predecessor is that the periscope module offers continuous zoom in the 85-125mm range (3.5x to 5.2x magnification). Impressively, the new module is only slightly larger than the one in the Mark 3, which could only toggle between 70mm and 105mm. Also notice that the new module has a longer focal length, which may account for some of the increase in size.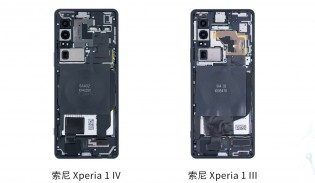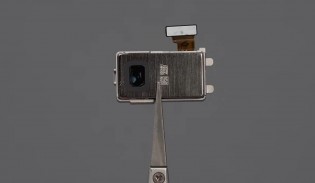 Sony Xperia 1 IV internals compared to the 1 III • The new periscope module
The video below by WekiHome shows an Xperia 1 IV teardown. The back is glued down, but most of the rest is held together with screws, even the headphone jack, which should make things relatively easy to replace in case they break. Replacing the screen requires a nearly full disassembly, though.
The video actually starts with a performance test in Peacekeeper Elite and Genshin Impact. The phone draws 4.58W while running the former and 5.32W for the latter (set at 720p/60fps). Genshin pushed the temperature of the front and back to around 45°C (113°F).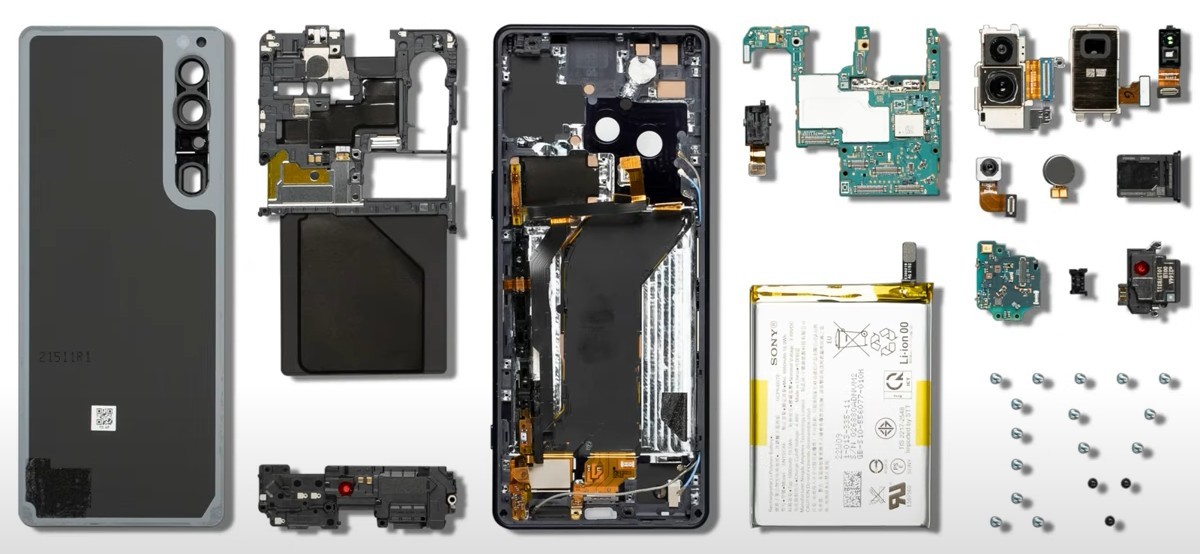 As you can see in the teardown, there is copper tape covering the back of the display to help guide the heat away from the chipset. However, Sony could have done a bit better than putting thermal stickers on the Snapdragon 8 Gen 1 and the UFS 3.1 storage chip. Check out our review of the Mark 4 for more details on performance (especially sustained performance).
The Sony Xperia 1 IV started shipping in Europe last week, so locals can grab one if they have the €1,400 to spend. Americans will have to wait until September, however.
Source (in Chinese)