The 96th Annual Macy's Thanksgiving Day Parade will roll through the streets of New York City Thursday morning.
For the second time, the parade will feature a giant alligator float representing the state of Louisiana.
Related: 9 things to know about Louisiana's gator float 
The parade airs on NBC on Thanksgiving Day from 9 a.m. to noon in all time zones. The NBC affiliates in south Louisiana are:
WDSU on channel 6 in New Orleans
WVLA on channel 33 in Baton Rouge
KLAF on channel 46 in Lafayette
The parade will be livestreamed on Peacock, NBC's streaming platform.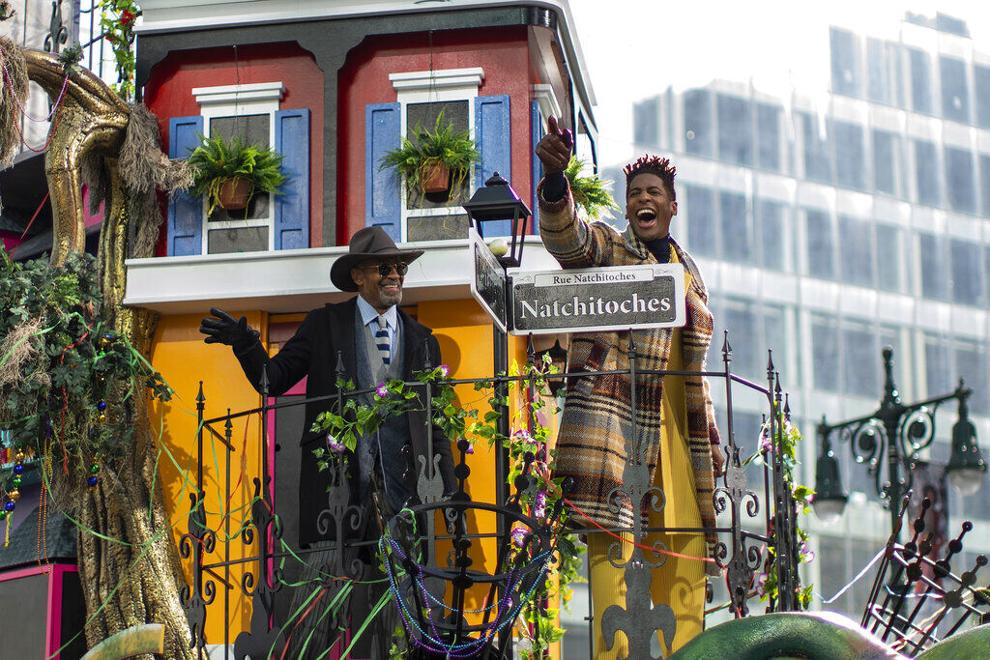 The 60-foot "Celebration Gator" is the longest float in the parade, organizers said. Louisiana officials are spending $1.375 million to have the float in the parade for three years.
Trombone Shorty to perform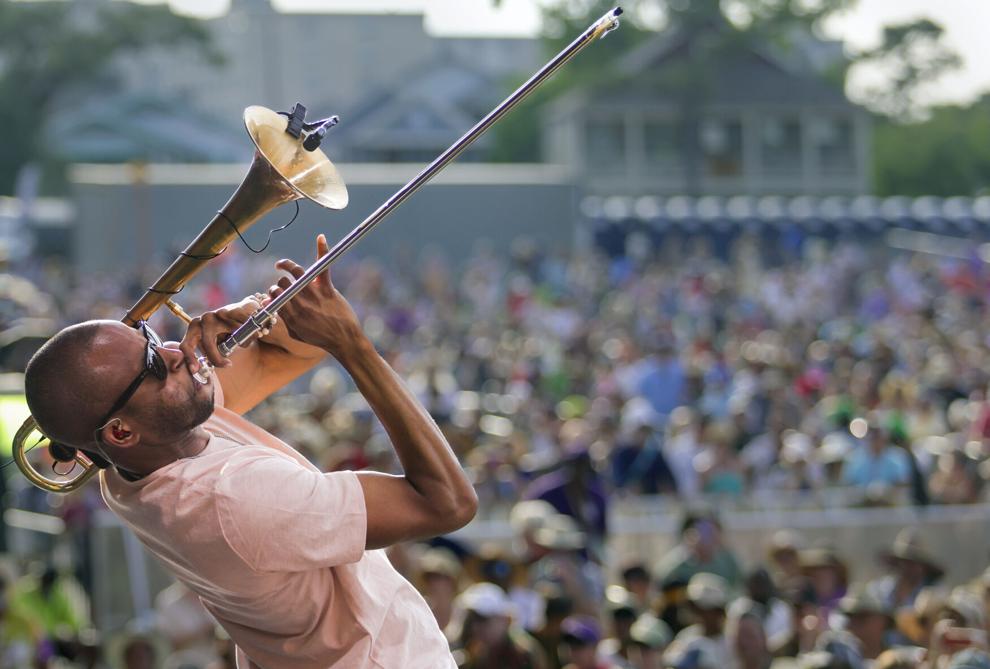 Troy "Trombone Shorty" Andrews and his funk rock band, Orleans Avenue, will ride and perform on Louisiana's float.
Last year, Kenner native Jon Batiste performed on the float. He and his dancers did a live performance of his joyful "Freedom" song.
Unlike Mardi Gras parades, participants in the Thanksgiving parade don't throw anything to spectators.
New balloons this year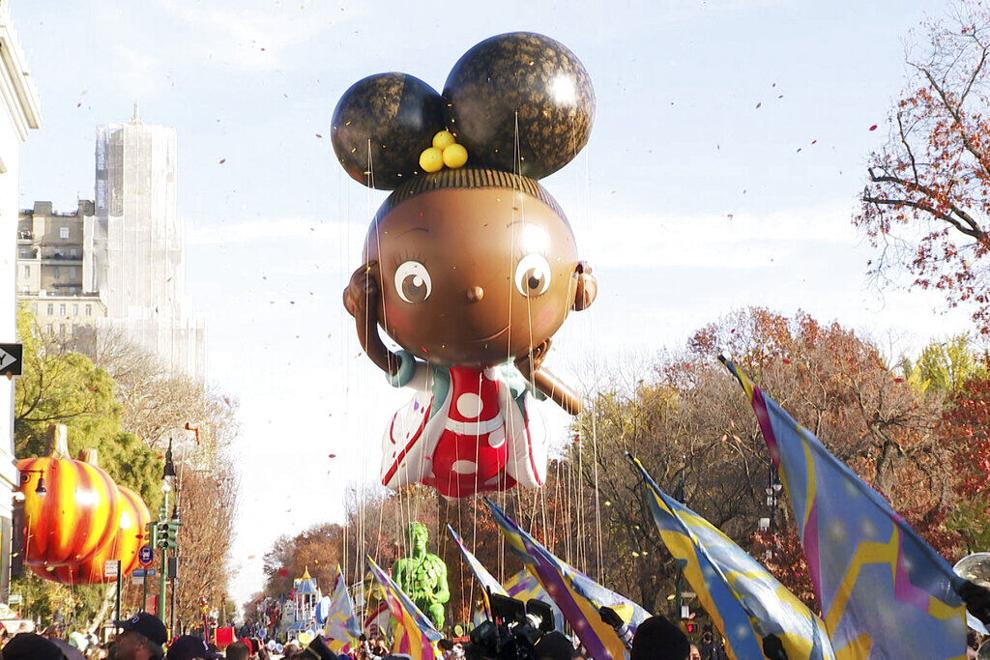 This year's parade will feature 16 giant character balloons, 28 floats, 40 novelty and heritage inflatables, 12 marching bands, 700 clowns, 10 performance groups and Santa Claus.
New balloons include:
Stuart the one-eyed Minion from "Despicable Me 2"
a new green dinosaur, an Apatosaurus
the debut of Disney's "Bluey"
a new "Diary of a Wimpy Kid" balloon
Returning giant balloons include:
"Ada Twist, Scientist"
"The Boss Baby"
Chase from "Paw Patrol"
the Pillsbury Doughboy
Red Titan from "Ryan's World"
Ronald McDonald
Papa Smurf from "The Smurfs"
"SpongeBob SquarePants"
Pokemon's Pikachu and Eevee
Bands, performers this year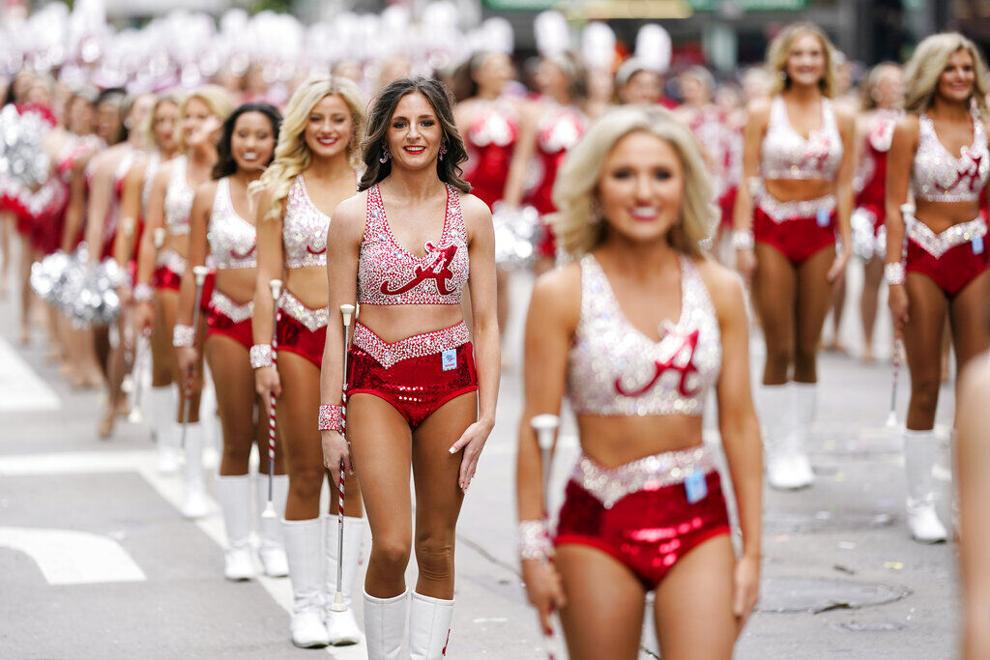 Marching bands this year will represent South Carolina, Kentucky, Indiana, California, New York, South Dakota, Florida, Missouri, Texas and Veracruz, Mexico.
Celebrities include Paula Abdul, making her parade debut; Fitz and the Tantrums; Big Time Rush; "Blue's Clues & You!" host Josh Dela Cruz; Gloria Estefan along with her daughter, Emily, and grandson, Sasha; Kirk Franklin; Mario Lopez; Ziggy Marley; and Miss America 2022 Emma Broyles.
The singers Joss Stone, Jordin Sparks and Betty Who will be there, along with the stars of Peacock's "Pitch Perfect: Bumper in Berlin."
Jimmy Fallon & The Roots will be on a float celebrating Central Park.
Staff writer Keith Spera contributed to this story, along with The Associated Press.
Carlie Kollath Wells is a breaking news reporter at NOLA.com and The Times-Picayune.